Sale!
GoTreads – Bundle
Pair of GoTreads with a custom cube carrying case.
46 inches of traction. 3 inches of leveling. 9 inches wide. Self-feeding design.
Made in the USA
Lifetime Warranty
Free Returns
GoTreads are a unique, patented automotive tool designed to provide the traction needed to get vehicles going again when stuck in snow, mud, or sand.
GoTreads were designed around one word – simple. It stores in small places. It can be put into position in a matter of seconds – no tools, no assembly, no attaching to the tire required.
The smooth finish of the tool allows the snow and mud to shake off for easy cleaning. GoTreads are made of flexible, high strength, high impact polypropylene copolymer with special additives to give this durable plastic even greater toughness. Yet with all this strength, it weighs only 5.8 pounds.
46 inches of traction.
3 inches of leveling.
9 inches wide.
Note: On smaller vehicles like cars and minivans, typically only one GoTreads tool is needed in most situations. However, we do recommend having 2 available in case more than one wheel gets stuck. For the best performance, use one GoTreads tool per driving wheel on your vehicle. If you plan to off-road, two GoTreads is your best option.
This bundle includes a Custom, USA made carrying case for GoTreads for less! Buy them together and save 33% on the case.
The GoTreads Cube Case will hold two standard length GoTreads in a compact space. Each bag is made in the USA. It is a great way to carry and transport GoTreads between vehicles or to keep the inside of your rig clean when GoTreads are dirty.
Customer Reviews
Write a Review
Ask a Question
07/25/2022
Brittney A.

US
I recommend this product
AMAZING
I haven't needed to put these to use yet, but I'm confident they will work when the time calls. These feel durable and sturdy. I love how they fold up for easy transport.
11/30/2021
Ben D.

US
I recommend this product
Saved me on the beach!
Burried my back two tires in deep sand while pulling a camper on the beach. GoTreads had me out in mins!. I found the flexible design meant less digging compared to other traction boards. The bright orange color was handy because I had to dig them out of the sand after. Can't wait to get stuck again so I can take video of these bad boys in action. They work great!
08/10/2021
PK R.

US
I recommend this product
Great service
Good looking well made product. Excellent service and quick shipping. Go Treads you are AWESOME
07/26/2021
John M.

US
I recommend this product
A Travel Necessity
Simple, clever design built to last. Should be a staple in everyone's road kit right beside the jumper cables, emergency kit, and basic tools.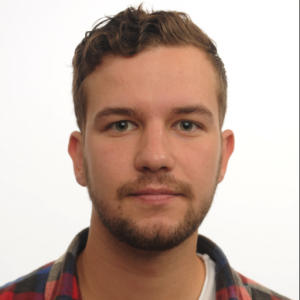 HM
07/26/2021
Hunter M.

US
I recommend this product
Nowhere without them
I take a 2018 Subaru Crosstrek out onto forestry roads often, and these come everywhere with me. I have good tires, AWD, and a lift, but the sense of security is irreplaceable. They have saved me more than once, and I love how convenient they are. If you've ever wondered if you needed traction pads, you do. And these are the ones for me.