GoTreads FAQ
Frequently asked questions about GoTreads traction tools. We have gathered our most frequently asked questions here. If you cannot find what you are looking for, feel free to contact us or visit our support site.
We typically ship orders placed before 2pm central on the same business day.
GoTreads are shipped from our fulfillment center in Wichita, Kansas. Zip code 67226.
Orders over $99 ship free to the lower 48 states via UPS Ground or USPS Priority Mail. Orders to Hawaii or Alaska typically ship via USPS Priority Mail for a flat rate.
Orders placed directly through our site come with a lifetime warranty by default. The warranty covers breakage of GoTreads in the unlikely event they break during normal use. We will repair/replace broken parts for the life of the product. Simply contact us with a photo of the broken part and your original order number and we will get it taken care of.
Pinto, Inc. is the family-owned and operated business behind GoTreads. We are 3 generations deep now and have been making GoTreads here in the Midwest since 1991.
Yes. If you receive your GoTreads and decide they aren't for you, contact us back within 30 days of your order and we will arrange a return for GoTreads that are in new, unused condition.
The original invention came into existence in 1975. Many years of experience lead to the eventual launch of full manufacturing in 1991. Over the last 30 years of business, GoTreads have been used in all corners of the world in countless conditions. GoTreads will handle a broad range of conditions and have been proven many 1000's of times over. No one can guarantee 100% success 100% of the time but we and our ever-growing customer base can attest to a very high success rate when using GoTreads for emergency traction.
Free Shipping (Ground UPS): Please use the transit map to calculate last day to order before Christmas for your area.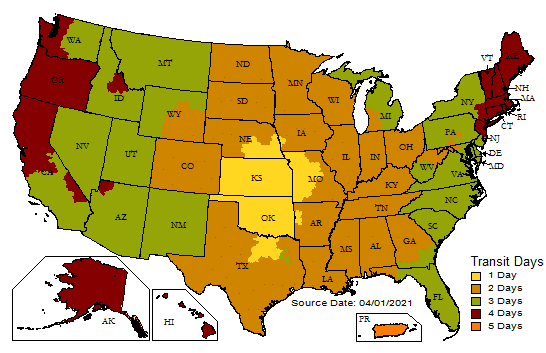 Tuesday, December 20: Order before 2pm (CST) to receive your package before Christmas via UPS 3 Day Select.
Wednesday, December 21: Order before 2pm (CST) to receive your package before Christmas via UPS 2nd Day Air.
Thursday, December 22: Order before 2pm (CST) to receive your package before Christmas via UPS Next Day Air.