GoTreads XL vs. Standard
What's the difference and which do you need?
Overall Traction Length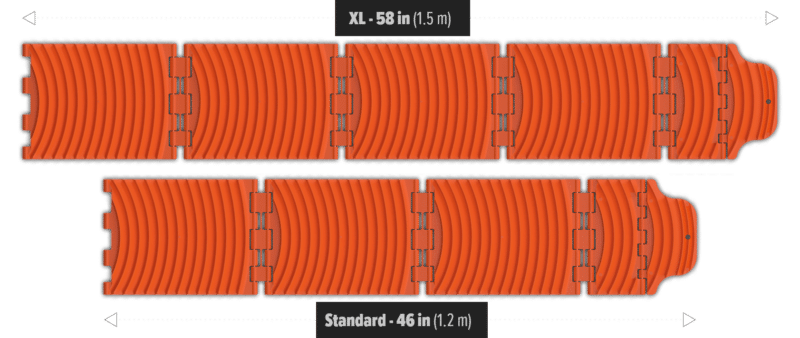 Each main panel of GoTreads is 1 foot long. An easy way to determine the approximate traction length is to count the panels. An XL GoTreads is 4 main panels thus we call it a 4-foot traction board. A standard GoTread is 3 main panels which equate to a 3-foot traction board. Custom lengths can be created by adding or removing panels to build whatever size you wish.
Maximum Leveling Height

When leveling, XL GoTreads easily provide 1-4 inches of leveling. Standard GoTreads provide 1-3 inches of leveling. The overall height, as indicated in the above image, includes the starter panel. It is possible to use this extra inch of height when leveling but it is more difficult to roll up and stop at the perfect point.
Total Weight Per Pair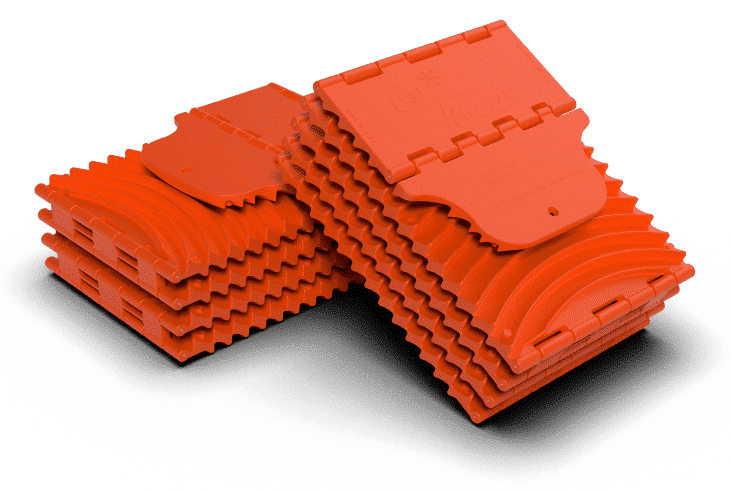 XL
15 lbs (6.8kg)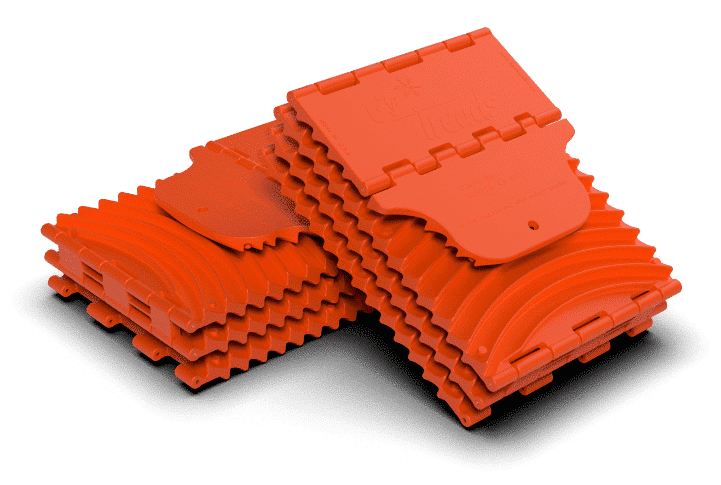 Standard
12 lbs (5.4kg)
GoTreads are light and easy to transport from vehicle to vehicle. They also float. Great for boat ramp traction!
Recommended Sizing by Vehicle

The weight rating for GoTreads XL and the GoTreads Standard is the same. Sizing is determined by optimal length. Larger vehicles typically means larger diameter tires. Either version of GoTreads is interchangeable across all vehicle sizes as far as weight rating is concerned.
Sizing by Tire Diameter

If you know the diameter of your tire, the easiest way to determine optimal GoTreads length is by that. We recommend going to the XL size when tire diameter passes 33″. This provides an additional 12″ of traction travel which is beneficial as tires increase in size and travel distance per revolution. For even larger tires, additional panels can be added to extended GoTreads further.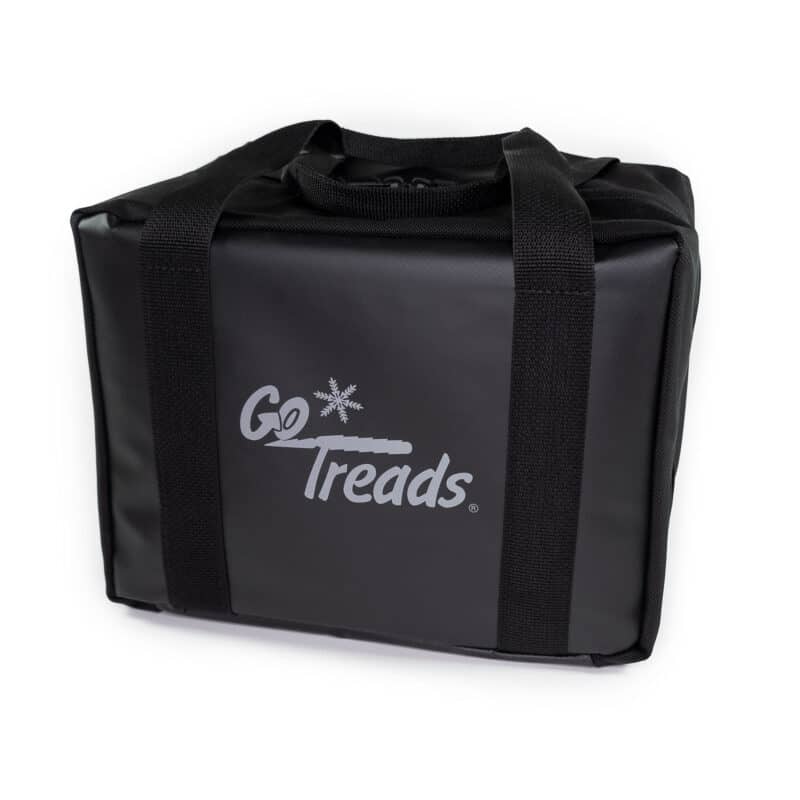 XL Bag
9 in x 12 in x 10 in
Available in black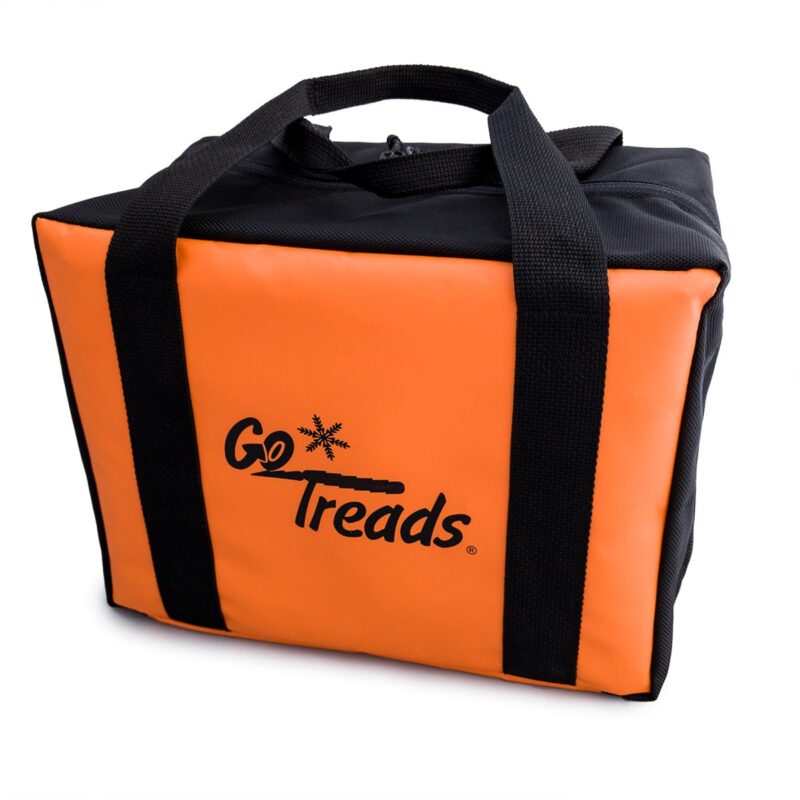 Standard Bag
9 in x 12 in x 8 in
Available in orange
Available GoTreads Colors*
*Our standard colors are black and orange. We do custom colors in our XL size. Availability and selection may vary.
XL

Standard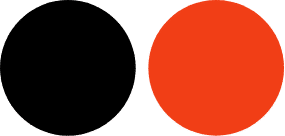 GoTreads.
Don't get stuck without them!