by Christina Hadly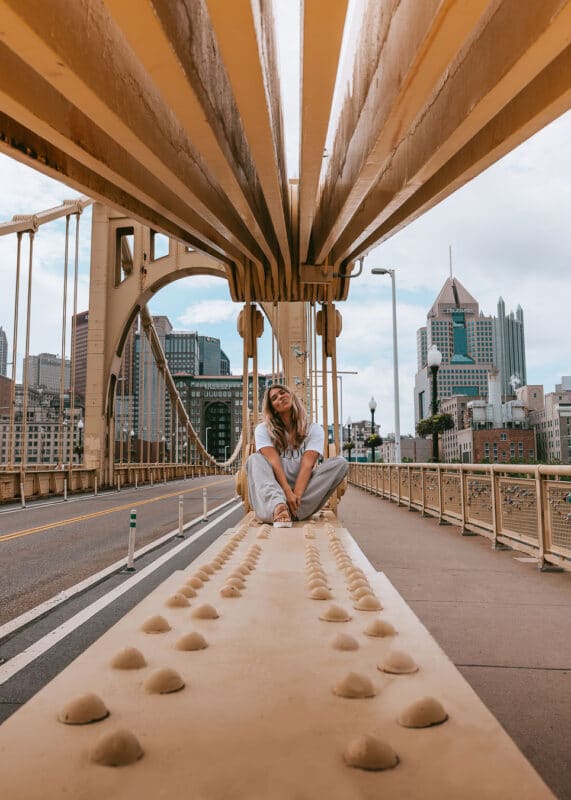 How do you tell someone else's story? How do you sell a product without getting caught in a sales pitch?
This is what we're exploring and attempting to answer with our new series of interviews with adventurers and humans living unconventional lives. We go off the beaten path and we like people who venture there too.
Faith Calhoun, a photographer, Instagrammer, and ambulance owner is exploring these questions too. She and I sat down for a wide-ranging (virtual) conversation. As two women who love to see the world, whether it's the cities of Europe, a rutted dirt road in Utah, or the view from a campsite tucked away on public lands, we had a lot to talk about.
Faith's path—so far—has more ups and downs than some people see in a lifetime. She's experienced things that sound too good to be true, those rare stories you always hear about happening to someone else, never someone you know. Prize winnings from the Ellen audience that funded the trip of a lifetime, setting the course for everything that came after. A standout application for an Instagram "dream job", her voice fighting through thousands of others to eventually be heard.
But, underneath those shining stars are more dark spots and career setbacks than you'd expect. Multiple layoffs. Unemployment. After talking with Faith, I realized her's is the story of many of us who are growing up in a world rocked by global recessions, a once-in-a-century pandemic, and social upheaval. And like many of us, Faith is navigating her way between hustle culture, online stardom, and corporate loyalty that evaporates a little quicker each year.
Originally a native of California, Pennsylvania (yes, there is a small town on the East Coast called California), Faith's family didn't travel often while she was growing up. When they did travel, they explored new places, but most people from her area visited the same places over and over. The same destinations, year after year.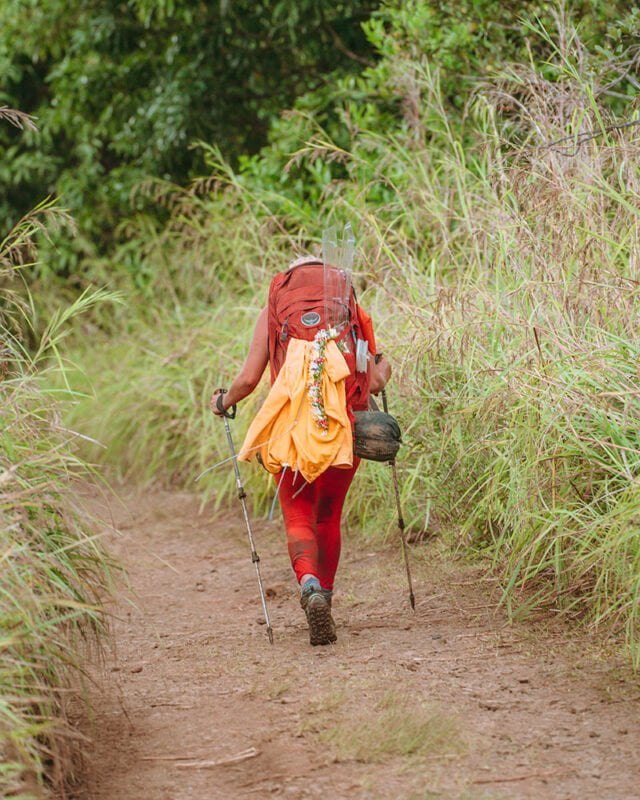 Faith didn't see her dreams mirrored in anyone around her. Only a few career paths were represented in the community. Teaching. Coal mines. Steel mills. Hospital staff. In subtle and not-so-subtle ways—a college career fair, for instance—Faith was told these were the only jobs available to her. Still, she wanted something different. Something more.
Eventually, she made it to the California most of us think of when we hear the word. After graduating college, Faith spent 4 years in HR and project management for a pharmaceutical company on the East Coast. In early 2017, the company offered voluntary layoffs in an attempt to weather their own economic storm. The severance package caught Faith's attention. She'd known for a while that she wanted to leave Pennsylvania. Now, someone was offering her an exit that didn't burn any bridges and included enough money to cushion her landing. After looking around at her life and deciding she was young enough and resilient enough to weather the storm of unemployment, Faith went for it. Within a week, she'd packed up her life and started the long drive west.
A lifetime of offhand comments about how beautiful and sunny "California" is (innocent strangers didn't realize she was referring to a small coal-mining town, not the state) had wormed their way into Faith's mind. With her car pointed west, Faith knew she was moving to California but wasn't sure where. She picked LA somewhat at random, lured by warm days and palm trees.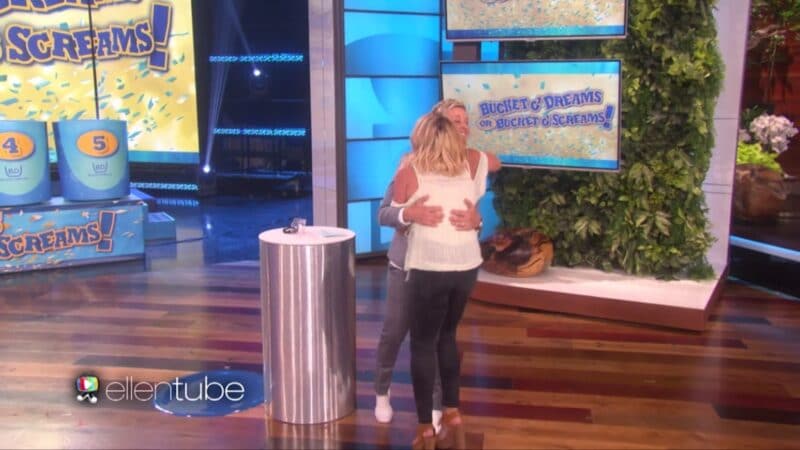 In hindsight, it was the perfect place for her to land at that point in her life. A town full of people with big ideas and near limitless energy opened her eyes to different job possibilities and gave her the courage to pursue her own dreams. LA gave Faith the freedom of options. "I was always taught you go to school, you work for somebody else. And that was it," said Faith. "LA, specifically, has given me a lot [of options]. I'm glad I moved here first, because everyone in LA is kind of power-hungry." Seeing YouTubers become millionaires suddenly makes diving into an Instagram photography page not so scary.
Shortly after she moved to LA, Faith landed tickets to be in the Ellen audience. While on set, Faith won $20,000—a life-changing amount of money to almost all of us. Having gotten the travel bug on her road trip across the US, she used the money to fly overseas for the first time. She spent a month in Europe, bringing friends and her mom along with her. That trip solidified her love of travel. "I love being in new areas and learning new cultures," Faith explained.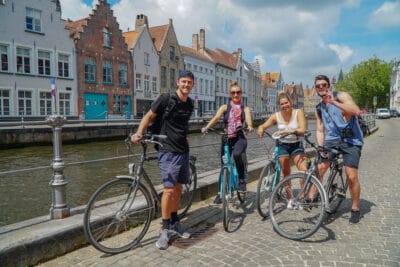 Returning to a typical corporate job after such an adventure was hard to stomach. Instead, Faith doubled down on her overseas adventures and budding love of photography. She applied for one of those "Best Jobs in the World" you sometimes see advertised on Instagram—the kind that attract thousands of applicants. Amazingly, she won. Faith and three other people flew to London to work for Busabout, a funky tour company geared towards Gen Z and millennials.
She did photography and social media for Bus About for 3 months, further honing her expertise in commercial photography and social media marketing. Coming home from that adventure was even harder. Faith used the last of her savings to fund a road trip around the Southwest with her boyfriend. They fell in love with the red rocks of Utah and rugged back roads before finally returning to California and "getting a job" as some folks love to say. (As if working in Europe or starting a business isn't a job.)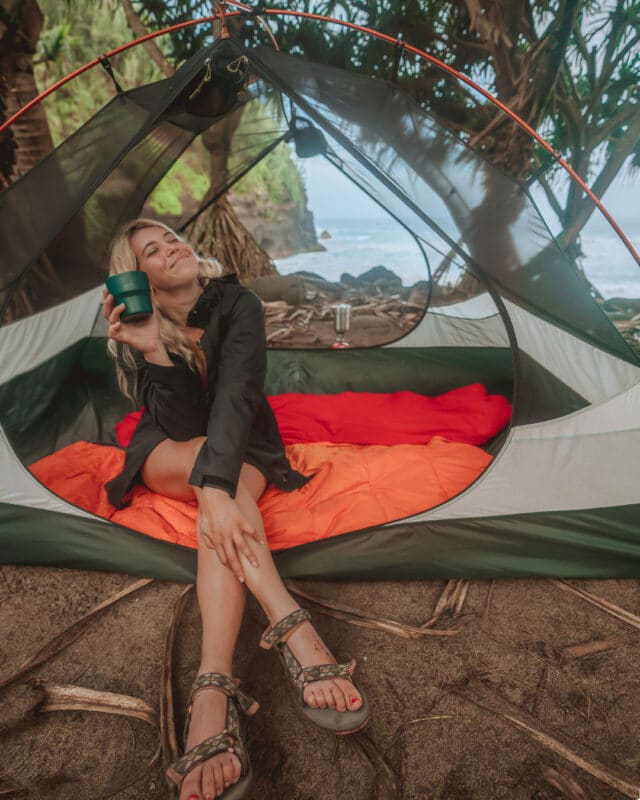 Dealing with that judgment from friends, family, or even strangers is an ongoing struggle. "My friends and family, even though they're supportive, they do make me feel so bad about [my dreams]," Faith told me. For myriad reasons, from generational differences to jealousy, many of us who deviate from the traditional path often hear "Oh, Instagram isn't a job" or "Oh, you don't have a job."
Even though these may just be off-hand comments, they take their toll after a while. The judgment held her back for a long time. "I feel bad telling [people] what I'm doing. I'm taking pictures and it's not until recently I've been able to just say, 'If you don't support me, then you don't support me.' And that sucks, but I can't continue to feel bad about what I'm doing," Faith passionately told me. As a writer and fellow unconventional-path-taker, this struck a chord. The desire to "prove" ourselves—even to total strangers—by getting a typical job or going viral on social media is hard to shake. So much of our identity is wrapped up in the answer to the question "What do you do?"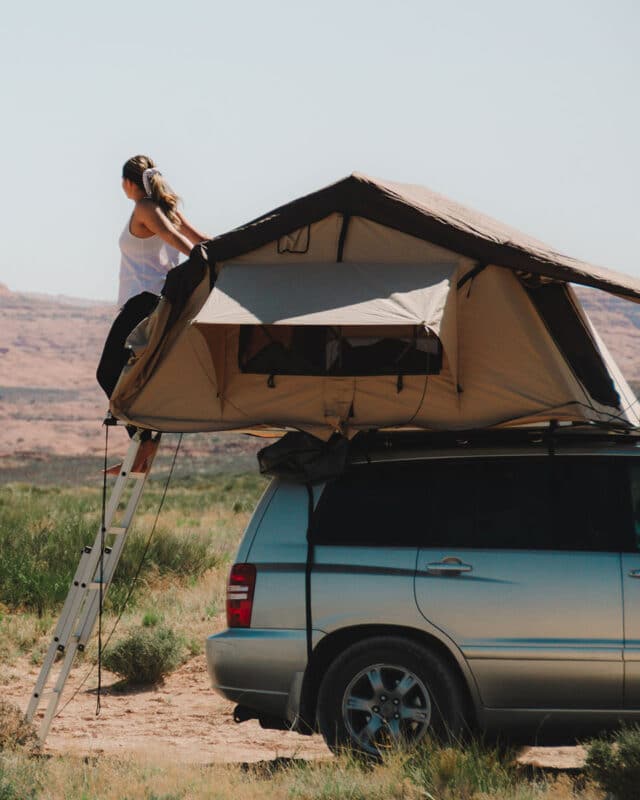 Faith didn't always travel and focus on photography full-time. After returning to California in September 2018, she spent two years in a marketing job, living the weekend warrior grind. She knows what it's like to squeeze adventures out of long weekends and whatever vacation time you can cobble together. She and her boyfriend continued to get outside whenever they could and made do with the camping setup they had.
A rooftop tent, which they'd found in a warehouse sale for $500, was swapped back and forth between their cars. Neither vehicle has high-clearance or four-wheel drive. At times, the (lack of) car features limited their adventures—anyone else parked miles down a dirt road just to not risk getting stuck on gnarly terrain?—which is why GoTreads's simple, foldable traction devices caught her eye. A little more confidence about getting out of loose sand or deep mud, a little more adventure. They hope to one day get foldable e-bikes, the idea being that the bikes will stow easily in a car or van, then enable them to cover long miles faster if they need to ditch the vehicle.
The COVID-19 pandemic, although a curse in so many ways, let Faith slip loose from the binds of corporate life. Thanks to the drastic recession the pandemic created, Faith's job was eliminated. Although Faith's company was deeply apologetic, she was secretly grateful for the layoff. "They were like, 'I'm so sorry.' I'm like, 'I am not sorry.' Do not be, sorry. This is so good. This is so good. You don't even know!" Being suddenly out of a job gave her the time, space, and drive to focus on her photography dreams. "I just really needed the kick in the butt," she mused.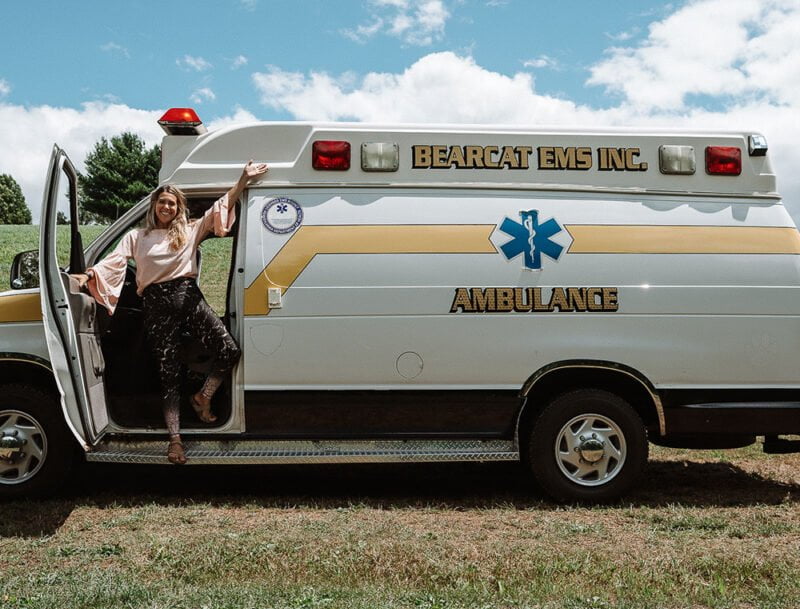 Since last year, Faith has slowly and steadily built her photography business. She offered a refreshing reminder to all of us who can get caught up in the social media myth of overnight success: "It's still slow. I'm not going to say I can pay LA rent [using photography income], but whenever I hit the road, I can probably make it work."
Faith is taking steps to make the lower living expenses of "vanlife" a reality. She bought a used ambulance last year and after the engine blew up on the ambulance's first big trip, she's been chipping away at the rebuild and interior renovation. After almost a year of hard work, the ambulance is nearly back to running condition. The inside is a shell so far. "We already gutted it and did the walls and the floor, but I haven't really built the floor plan yet, because I wasn't sure if I was going to keep it," she told me. The ambulance is currently in Pennsylvania with her family. A few weeks after we spoke, Faith made the jump. She packed up her car—again—and left California behind, heading back to the East Coast to focus on ambulance renovations.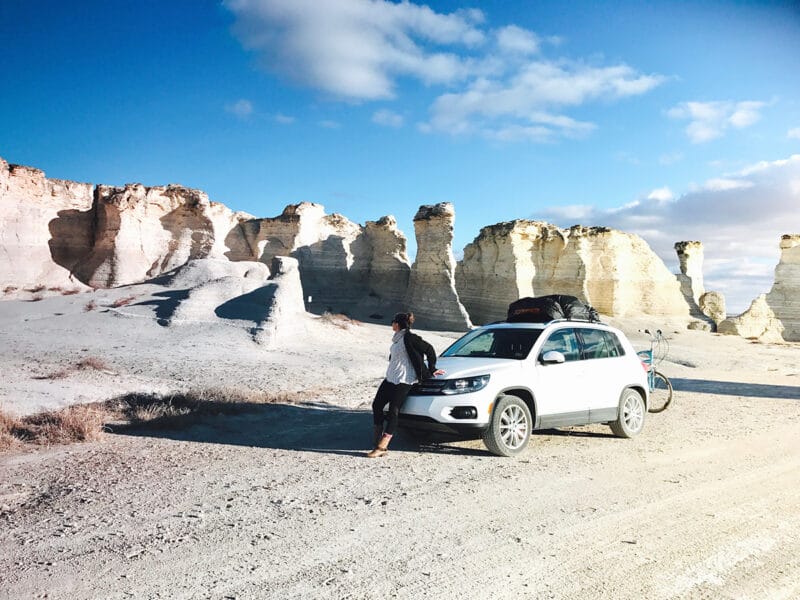 Along the way, Faith and her boyfriend made a three-week road trip through the Southwest, adventuring and gathering photos for her business. They're finding the balance between content creation and living in the moment. He has a real estate job, separate from her photography business. He has the flexibility to travel with Faith but doesn't always want to take dozens or hundreds of photos. Sometimes, he just wants to hike. (I swear, I had the same conversation with my sister and her partner on a hike last week.) On the other hand, Faith needs to take photos in order to have income coming in.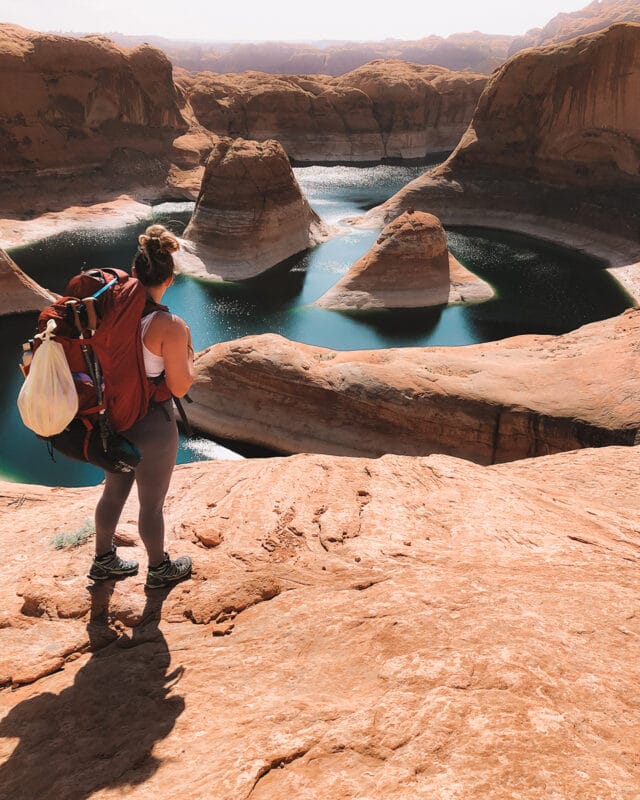 The gift of Instagram—being able to fund a non-traditional life full of flexibility and travel—can come at a high price. "Instagram has been a blessing and a curse for sure," she told me. "It's a great way to be able to connect and make money, but you lose a little bit of what you're passionate about and what you're doing [this lifestyle] for." In the race to photograph the sunset or set up an Instagram Reel of the campfire, "you're missing out on being able to spend that time and enjoy it." Sometimes, Faith catches herself falling into the online world and can pull herself back. "I'm like, 'Oh, let's make a fire.' And then I'm like, okay, set this [camera] stuff up. And then it's like, 'Why am I doing this?' Just enjoy the fire. It's cold. Just be warm."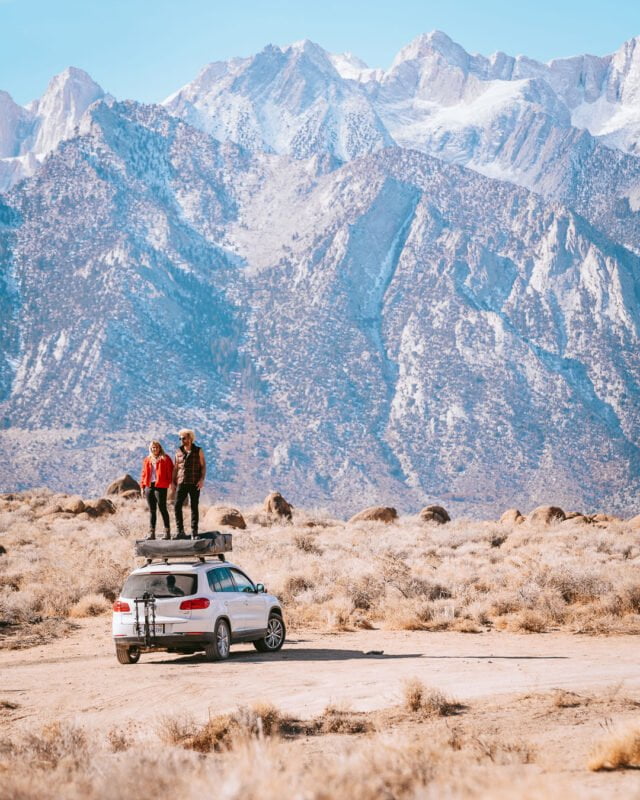 It takes long hours and a lot of work to build a photography business. One of the things that keeps her going is her love of photography. It's strumming underneath her hard work. Being able to awe friends or family with beautiful pictures, or convincing someone from the East Coast to visit Tahoe and see the Sierra Nevada mountains is reward enough. "Even if my family and friends were the only people that got excited about it, it would still be worth it for me."
Before we parted ways, I asked Faith if she had any words of wisdom for aspiring photographers, content creators, or vanlifers. Her advice? Use what you have, even if it's just an iPhone. And test out the lifestyle and the work it takes before jumping in completely. "Everywhere you go, just shoot a few pictures. If you find that wherever you go, you don't want to take pictures, you probably don't want to be a photographer." And Faith thinks testing something only to find you don't like it is perfectly okay. Good, even. "Just go enjoy yourself," she mused, and enjoy the freedom of not needing to take pictures.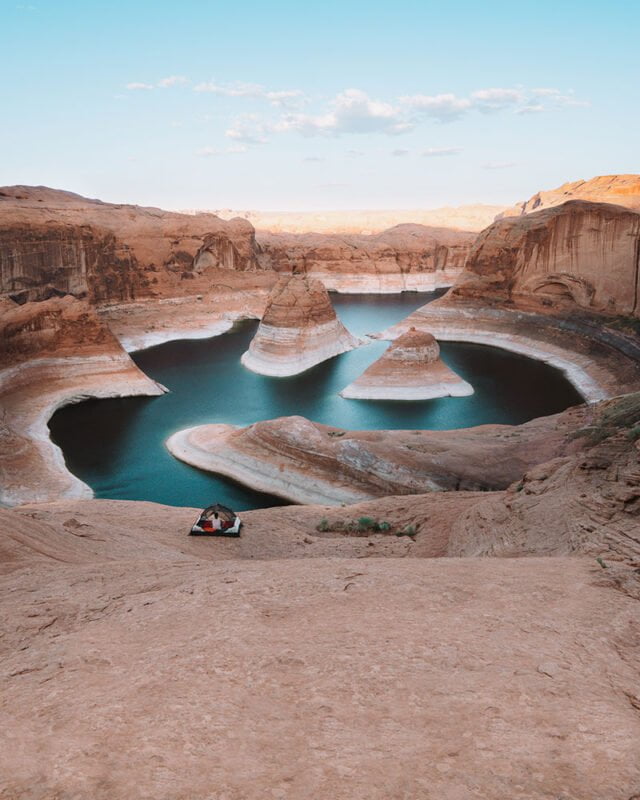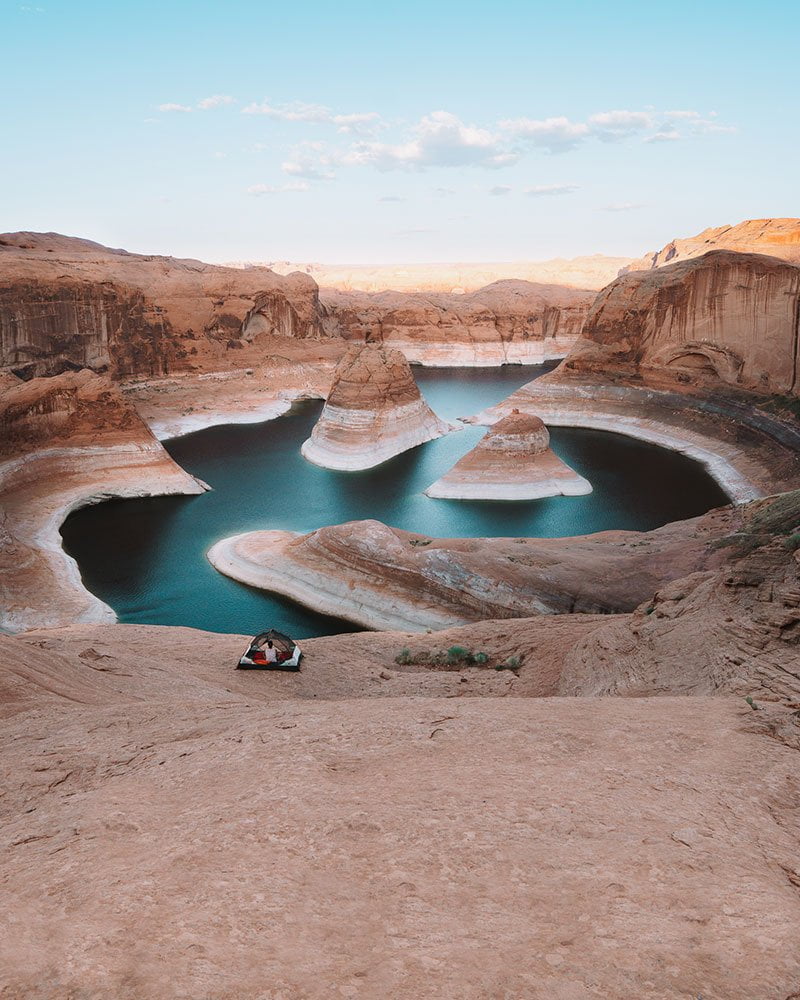 And perhaps even before testing out photography, get clear on what your dreams are. "Everyone wants to be a photographer because they see it on Instagram, but figure out what your dream is. Is it to travel? Is it to take pictures?… Maybe it's writing blogs," Faith said, acknowledging all the different ways there are to create content. Most importantly, "Don't give up your dreams. Don't let anyone tell you that you can't do it. You're the only person that can control that."
For anyone who wants to dip their toe into commercial photography and brand partnerships, Faith recommends just messaging brands on social media—even if you don't have many followers. In her experience, brands like working with people who are passionate and actually use the products, rather than a mega-influencer who is just in it for the money.
To wrap things up, we ended with a rapid-fire Q&A:
Q: What camera do you shoot on?
A: Sony AR7ii. "It was the first camera I bought and I'm still shooting on it", although its days are numbered since it's started having some mechanical issues.
Q: Favorite place to photograph?
A: Reflection Canyon, off of Hole-in-the-Rock Road in Escalante, Utah. Getting there requires a grueling 18-mile hike and backpackers must bring all the water they need for their entire hike, but it's worth it. "Honestly, that was probably the most miserable hike I've ever done in my life. But that whole entire place is just like a gold mine of magic."
The classics, like Glacier Point in Yosemite National Park, also never get old. "I can take the same picture of Glacier Point a thousand times. And I'll love it every single time."
Q: Top place on your travel bucket list?
A: "I'm invested in going back overseas. So I really want to get to Norway for, like three months. I would love to go to Australia. And I really want to spend some time in Iceland. I know that it has kind of blown up a little bit in the last few years, but I mean, it's just such a crazy place. It looks stunning."
To learn more about Faith and follow along with her adventures, visit her on Instagram, Facebook, or her website.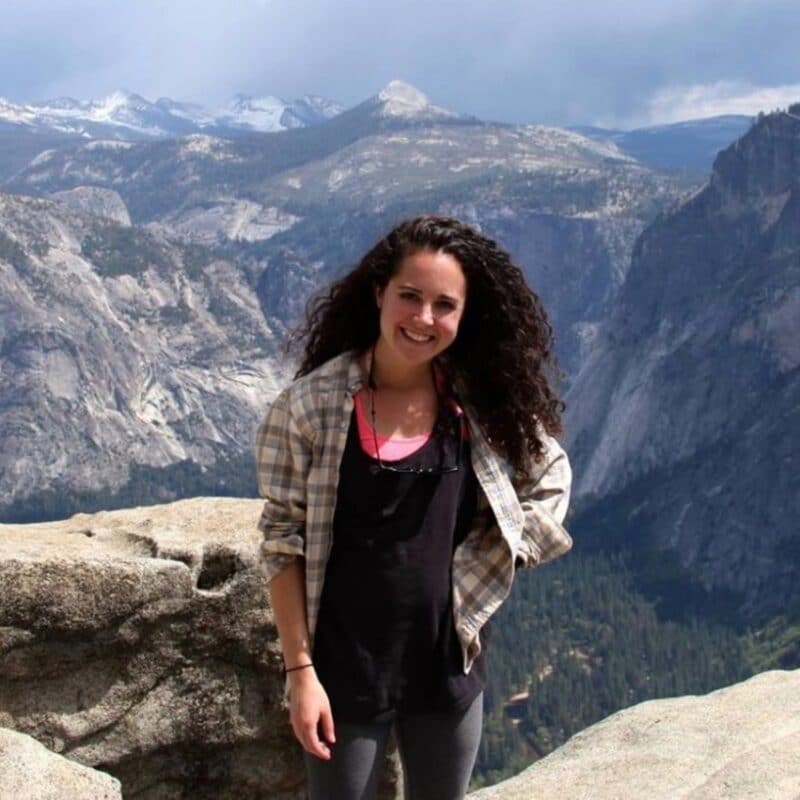 Author Bio
Christina Hadly is a freelance journalist and photographer. She writes from the road while traveling the US in a converted school bus. Her work has appeared in Outside Magazine, Condé Nast Traveler, and elsewhere. She writes about the outdoors, nomadic life, or any fascinating thing that piques her interest. You can follow her on Twitter and Instagram @ChristinaHadly