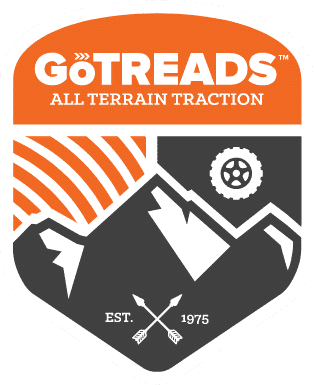 Getting Stuck Sucks
Get your vehicle out of mud, snow, or sand with GoTreads®
Save Time
Don't wait for a tow, GoTreads make self-extraction easy. Save Money
Avoid costly tow charges and use GoTreads over and over again. Travel Safe
Providing emergency traction around the world for over 30 years.

Car stuck in a snowy parking lot?
SUV stuck on a sandy beach?
Truck stuck on a muddy road?
RV stuck in an unpaved campsite?
Get virtually any stuck vehicle going again with GoTreads.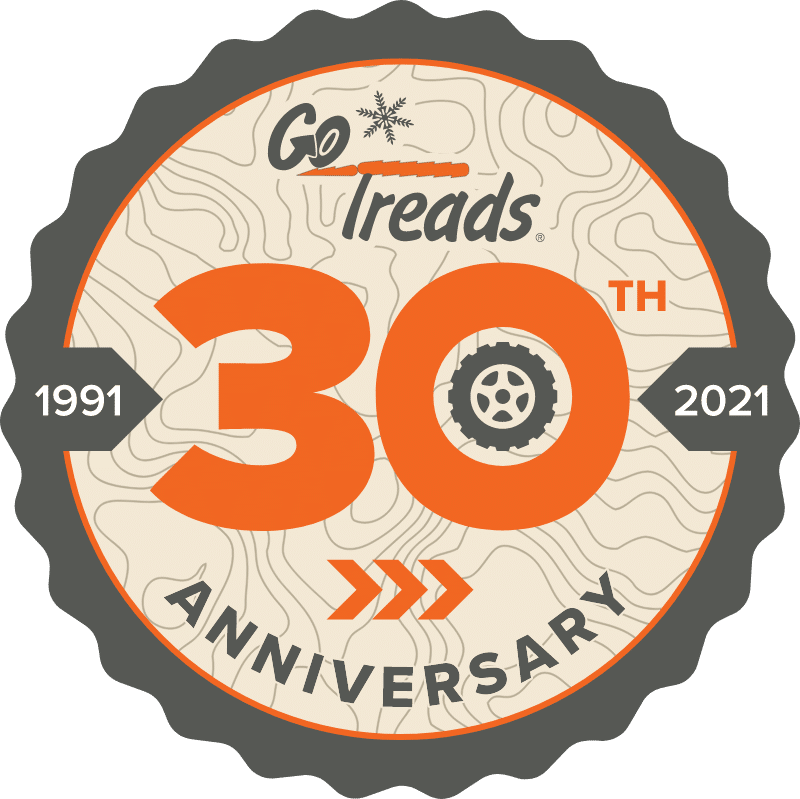 We know traction.
Invented in 1975 and manufactured since 1991, GoTreads have been helping people get unstuck for over 30 years.
Traction around the world.
Our unique, patented traction tool has been used around the globe. This video was produced by our friends down under in Australia.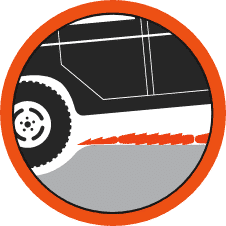 Step 1:
Put the vehicle in park and set the emergency brake before using GoTreads.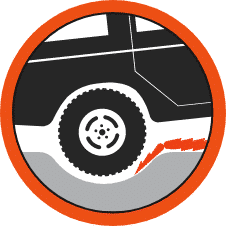 Step 2:
With the smooth surface down, unfold the GoTreads and center the short section as close to the stuck tire as possible.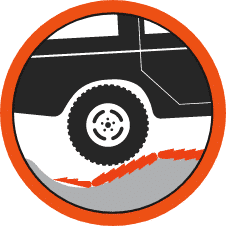 Step 3:
Release brake. As you begin moving forward, SLOWLY accelerate. Drive out and to a safe place before stopping to retrieve your GoTreads.
GoTreads double as vehicle leveling blocks.
GoTreads double as vehicle leveling blocks.
We stand behind our
products 100%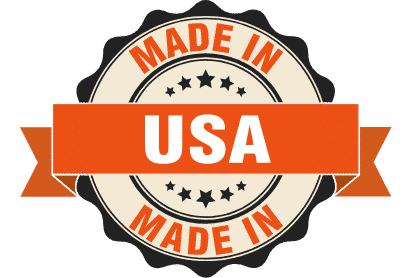 GoTreads are proudly made in the USA. Since day one.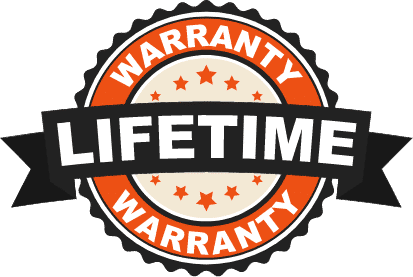 In the unlikely event your GoTreads break, we'll fix or replace them.
We offer free shipping and returns so you can see GoTreads risk free..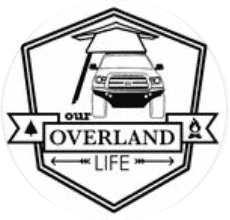 "Thanks for the amazing and reliable product that we use almost daily."
@ouroverlandlife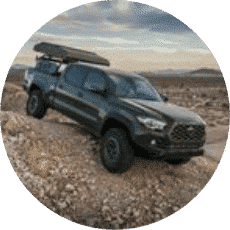 "The best multifunctional traction pad, leveler, shovel, and RC truck obstacle on the market!"
@drtyoda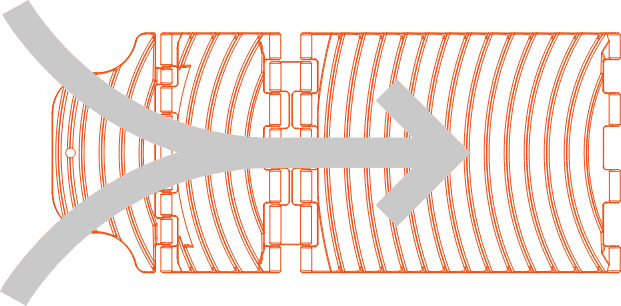 Self Aligning
The arched grooves help pull GoTreads into the center of travel. This keeps the traction in the middle of your tire where it provides the greatest aid.
Self Feeding
The first two sections are grooved on one side and smooth on the other. This allows the tire to grip the top while the bottom slides along the ground and under the tire. No more digging to wedge a solid board under your tire!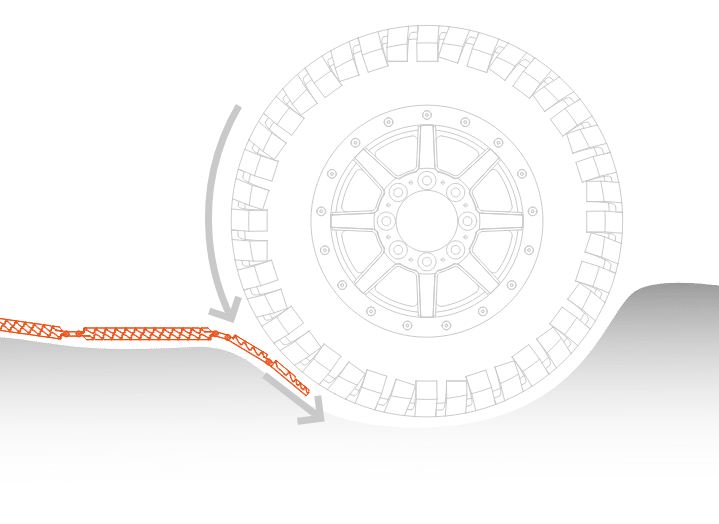 Opposing Grip
GoTreads feature opposing grooves across the entire surface. Top and bottom. This grabs your tire and the ground in opposite directions creating optimal traction. GoTreads utilize the full surface area on both sides of the traction board for grip.
Arched Strength
This incredibly strong shape is utilized in GoTreads not only for traction but also for re-structuring the ground you are stuck in. Forming a series of arches in the surface of the ground creates a stronger gripping surface.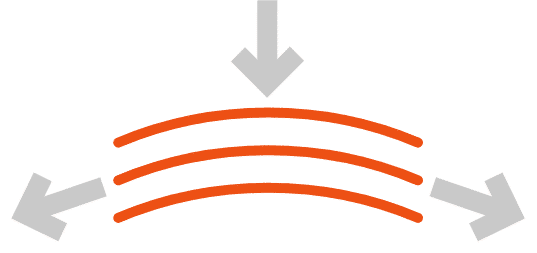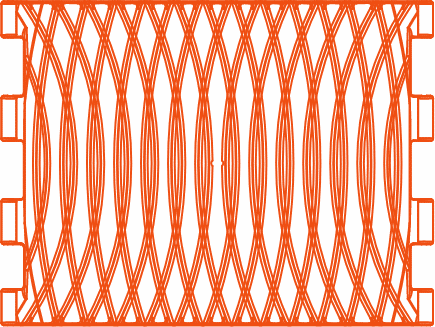 Rigid Lattice
The opposing groove pattern of GoTreads creates an incredibly strong lattice structure. This makes them extremely rigid side to side while still allowing flex lengthwise.
Designed to Flex
The patented design of GoTreads combined with our polymer formulation allows them to flex lengthwise and conform to a tire even down to -35 F (-37 C).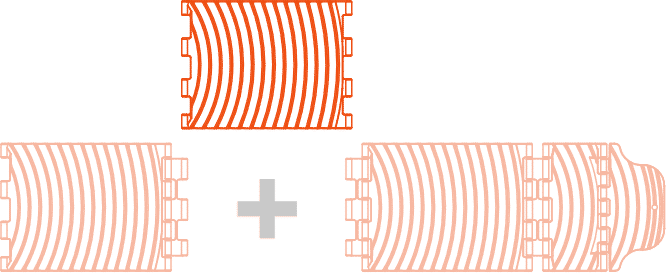 Modular / Expandable
GoTreads feature interchangeable parts allowing for easy, custom configurations and lengths. Mix and match to create the perfect traction tool for your specific needs.
Multi-Use
GoTreads can double as vehicle levelers. Each panel offers 1″ of leveling. Simply fold / unfold to the desired height and drive on up. Great for roof top tents, camping trailers, and RVs. Rated for 50,000 lbs.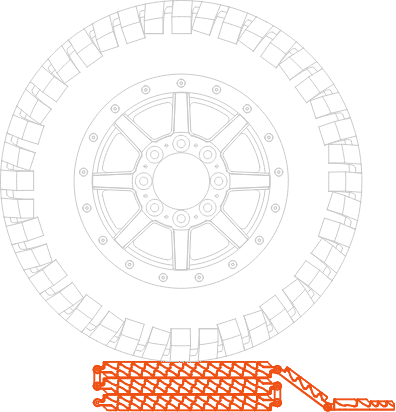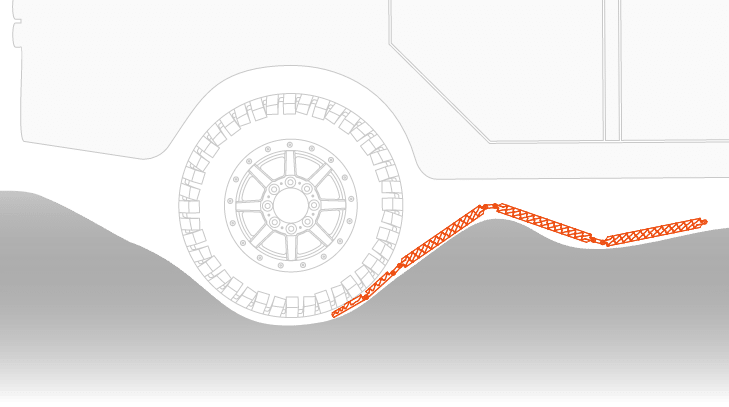 Terrain Following
The articulating design of GoTreads allows them to slide into tight spaces other, rigid traction boards won't fit without extensive digging. This design also prevents your traction device from slamming against the vehicle.
Extreme Duty
The latest iteration of GoTreads were designed for military and fleet use. They are engineered to sustain weights of up to 50,000 pounds (although many have pushed the boundaries well past that).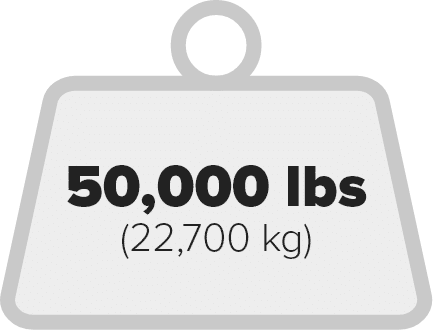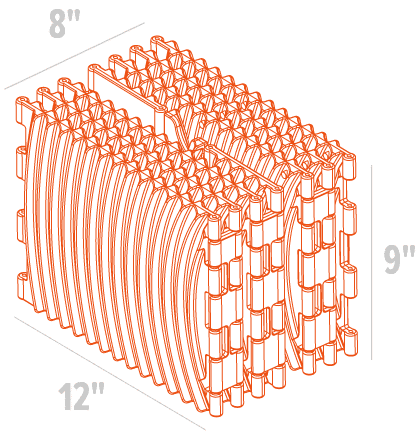 Compact & Portable
A standard pair of GoTreads are incredibly compact and easy to move from vehicle to vehicle. We even offer an optional storage bag for ultimate portability. No fiddling with crazy roof rack mounting systems to carry a traction device with you wherever you go.
GoTreads.
Don't get stuck without them!
2 Pack with Bag
$205  

$159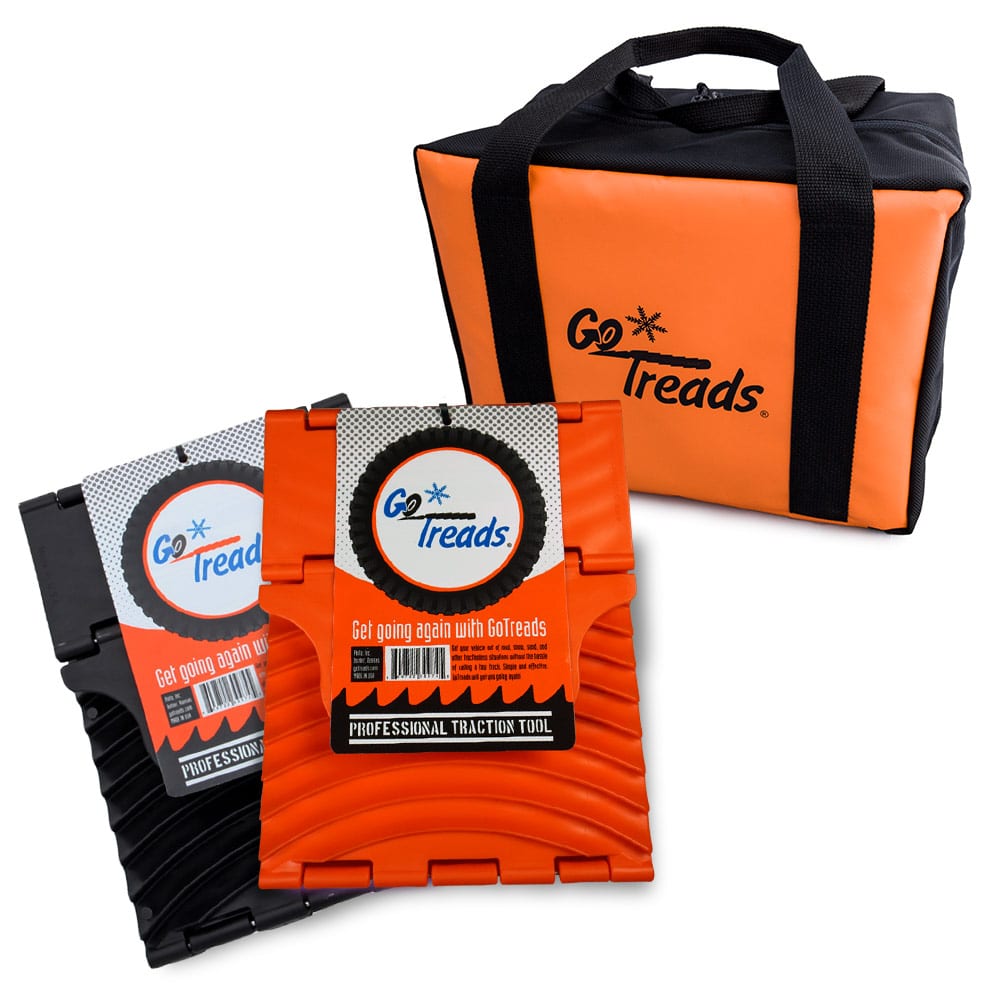 GoTreads Available in Black or Orange
2 Pack (no bag)
$160 

$134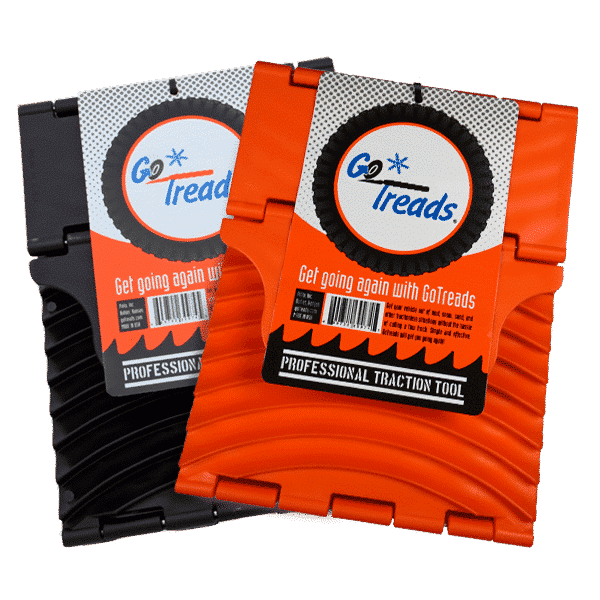 GoTreads Available in Black or Orange
How soon do they ship after ordering?
We typically ship orders placed before 2pm central on the same business day.
Where do GoTreads ship from?
GoTreads are shipped from one of our two fulfillment centers in Kansas.
What shipping method do you use for free shipping?
Orders over $99 ship free to the lower 48 states via UPS Ground or USPS Priority Mail.
What does the lifetime warranty cover and how do I get it?
Orders placed directly through our site come with a lifetime warranty by default. The warranty covers breakage of GoTreads in the unlikely event they break during normal use. We will repair/replace broken parts for the life of the product. Simply contact us with a photo of the broken part and your original order number and we will get it taken care of.
Can I really park on top of GoTreads to level an RV/vehicle?
Yes! If your vehicle is 50,000 pounds or less, level away!
Who makes GoTreads?
Pinto, Inc. is the family-owned and operated business behind GoTreads. We are 3 generations deep now and have been making GoTreads here in the Midwest since 1991.
Do you really offer free returns?
Yes. We realize buying things sight unseen can be a challenge. If you receive your GoTreads and decide they aren't for you, contact us back within 30 days of your order and we will arrange a return for GoTreads that are in new, unused condition.
Do these really work?
The original invention came into existence in 1975. Many years of experience lead to the eventual launch of full manufacturing in 1991. Over the last 30 years of business, GoTreads have been used in all corners of the world in countless conditions. GoTreads will handle a broad range of conditions and have been proven many 1000's of times over. No one can guarantee 100% success 100% of the time but we and our ever-growing customer base can attest to a very high success rate when using GoTreads for emergency traction.
Do you offer military or first responder discounts?