Get Going Again with GoTreads!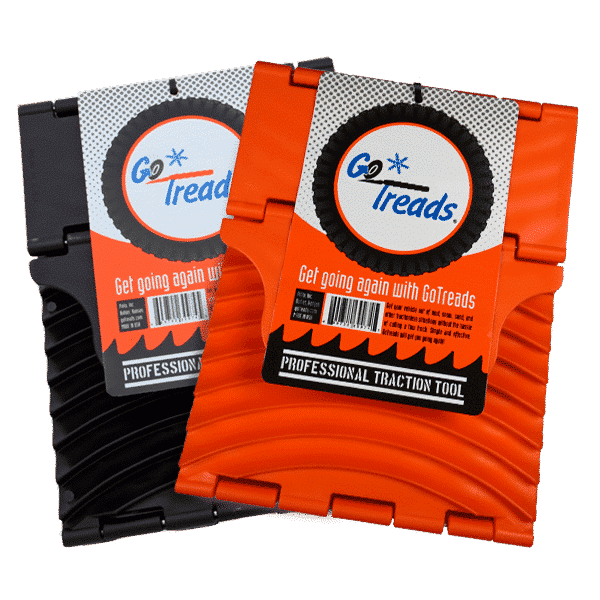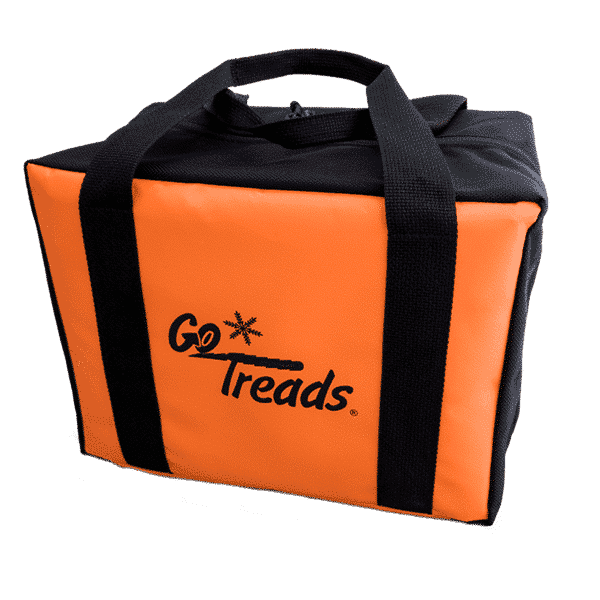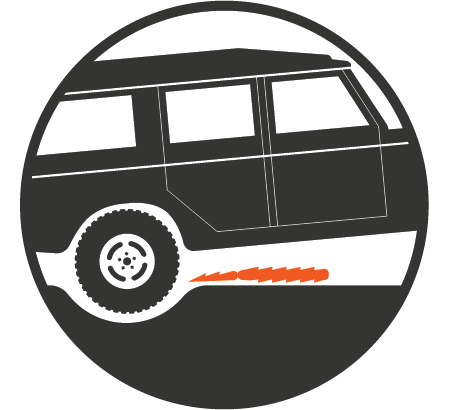 Step 1
Turn off the vehicle and put it in gear. With the tool fully unfolded, lay it out in line with the tire that is stuck.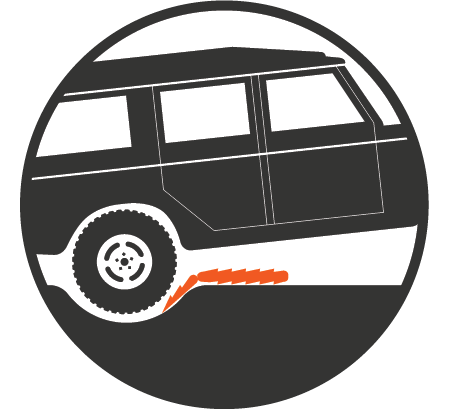 Step 2
With the smooth surface of the short section down, push it between the tire and the rut.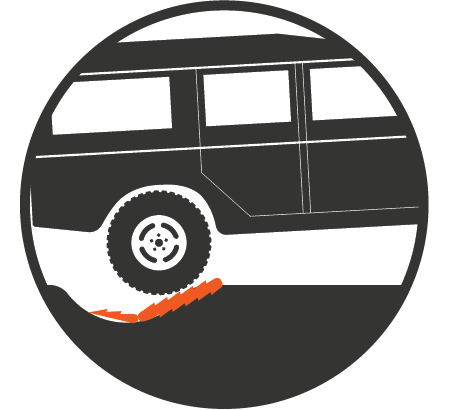 Step 3
Once properly positioned, very slowly accelerate. This allows the tire to pull the GoTreads into the rut.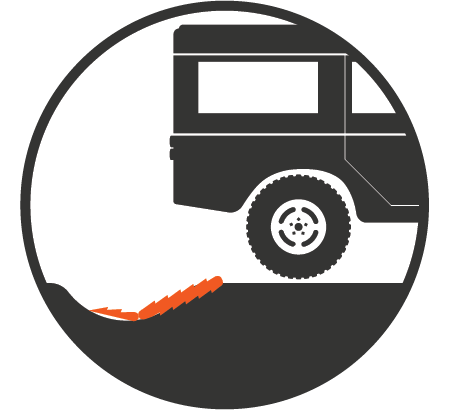 Step 4
Now that the tire is on a solid gripping surface, you can drive out and to a safe location.
Doubles as a vehicle leveling block!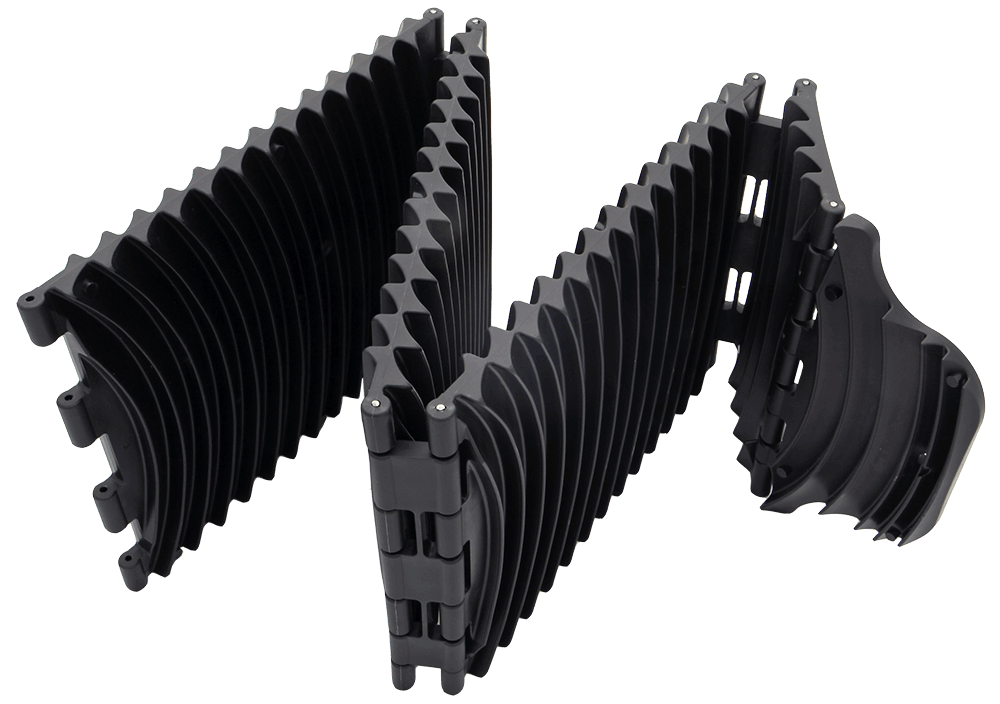 GoTreads ™ were designed in 1975 around one word–simple. It stores in small places and is easy to use. The tire traction mat is put into position in a matter of seconds–no tools, no assembly, no attaching to the tire required. Besides being a traction device, they are also usable as foldable leveling blocks.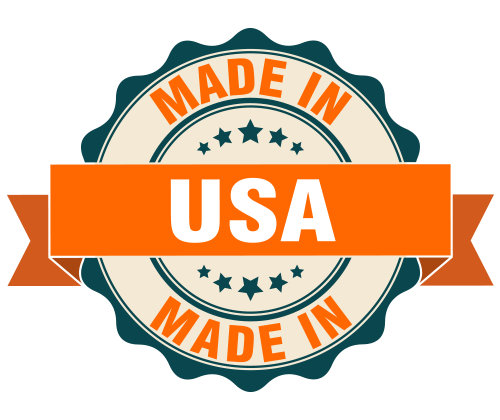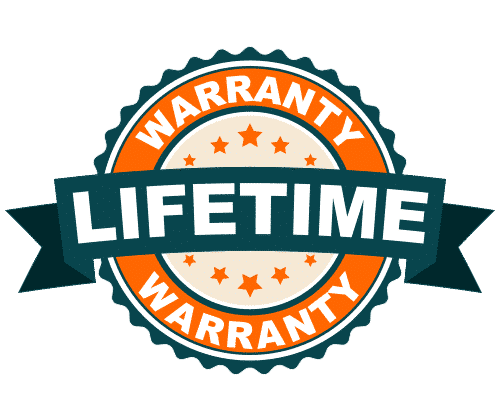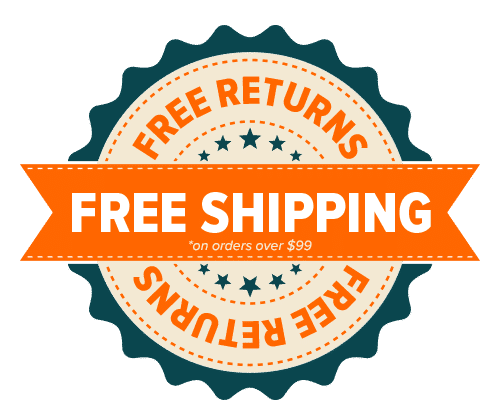 I have used Go Treads both personally and professionally and have appreciated both the convenient storage and handling of this product and of course it's ability to get me out of a muddy or snowy situation.

---

Over the last fifty years, I have been associated with a lot of save the day devices and your Go Treads is the only one that works as advertised.

---

Because of the hazards that come with driving on sand, having Go Treads with us on rescue calls is critical.

---

Pacific Marine Mammal Center

We just drove right back on to the road like we were on dry ground. It was a great feeling being able to get back on the road in a matter of minutes.

---

Snow Traction Mats. Sand Recovery Boards. Mud Gripping Tire Aid. Vehicle Leveling Block.
GoTreads does it all in a compact and easy-to-use package!
GoTreads ™ are a unique, patented automotive tool designed to provide the traction needed to get vehicles going again when stuck in snow, mud, or sand. The patented arched grooves help the tool stay centered under the tire while adding strength as it supports the weight of fully-loaded vehicles. The deep, opposing grooves grip the slippery surface and the tire to provide the necessary traction to get the vehicle moving again, safely, without damaging the tire.
The smooth finish of Go Treads allows the snow and mud to shake off for easy cleaning. GoTreads are made of flexible, high strength, high impact polypropylene copolymer with special additives to give this durable plastic even greater toughness. Yet, with all this strength, it weighs only 5.8 pounds (and it floats). For convenient storage, GoTreads folds to an overall length of twelve inches.  It takes up little space and can be kept in any handy location such as under the vehicle's seat.
SPECIFICATIONS:
Weight: 5.8 lbs.
Size (unfolded): 9"W  x  1"H  x  46"L
Size (folded): 9"W  x  4"H  x  12"L
Material: Polypropylene copolymer blend
Hinge Pins: galvanized steel
Colors: Orange (standard), black
Temperature rating: -35 degrees Fahrenheit
Made in the U.S.A.
2 Pack with Bag
$190  

$149
In Stock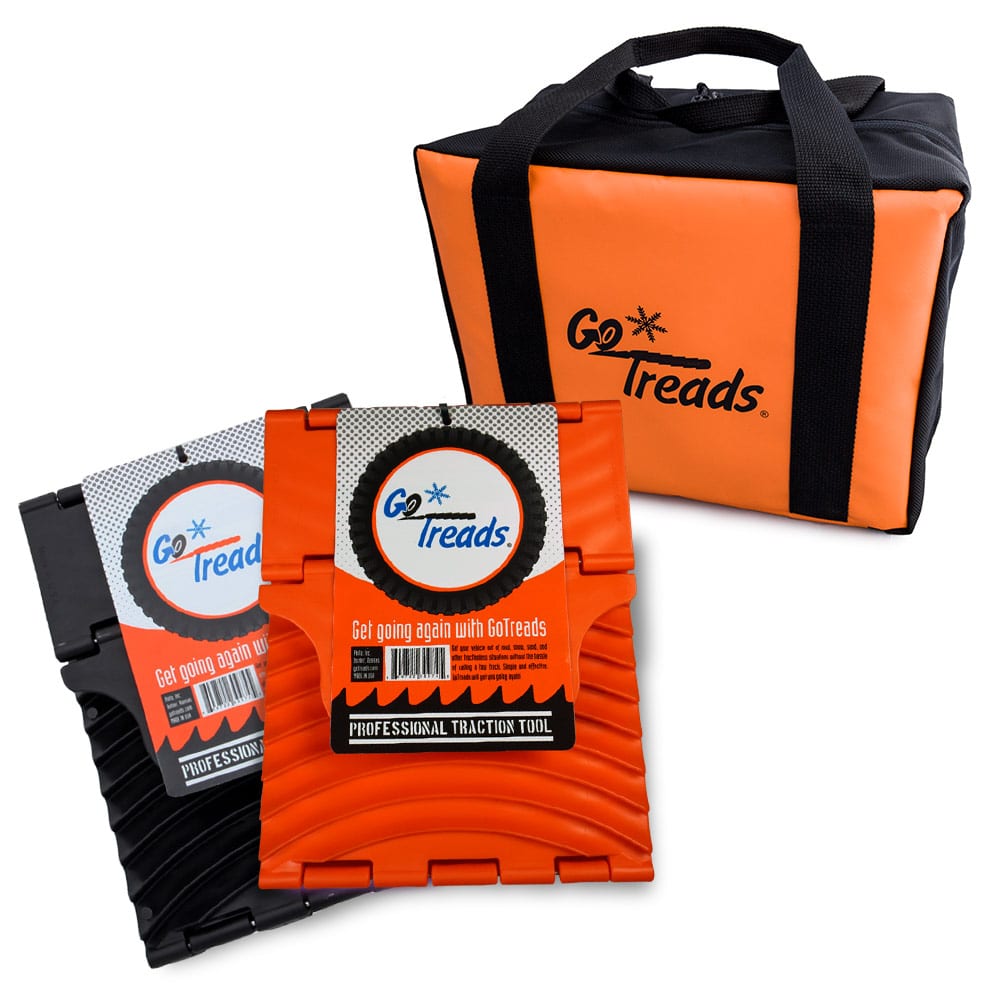 GoTreads Available in Black or Orange
2 Pack (no bag)
$150 

$129
In Stock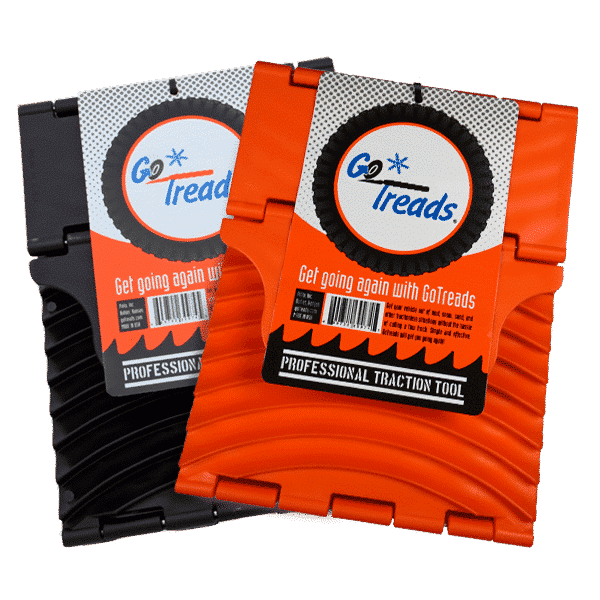 GoTreads Available in Black or Orange