Please contact us directly for Government Orders.
GoTreads are also available through DLA (Defense Logistics Agency).
Our NSN number is 2590-01-645-6666.
Standard Color (black):
Typically available immediately for orders under 100 units.
Large orders may require additional lead time.
Custom Color:  Minimum 2,500 units*
Standard basic colors like red, blue, green, orange, brown – no up charge
Special PMS colors will require special quotes (typically add $0.25 to $1.20 per unit depending on intensity) and possibly longer lead times.
Add six working days to normal delivery schedule for the basic colors.
Logo: $750 one time fee**
Orders of 5,000+ units, logo fee is no charge.
Add approximately three weeks to normal delivery schedule for the first order.
Packaging:
Standard carton:  4 per carton
Carton Weight:    25 pounds
Standard pallet:   50 cartons (200 units)
Pallet weight:      1,250 pounds
*Option: Colors
Many color options are available from the basic colors to particular PMS colors.  The PMS (Pigment Metering System) colors may vary through the production run.  Light colors like yellow, white, pink, etc. must be run in virgin material because of inconsistencies of pigment if reprocessed material is used.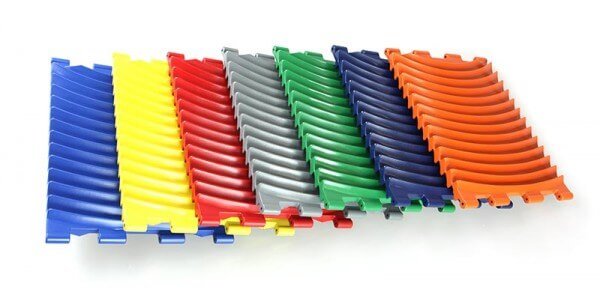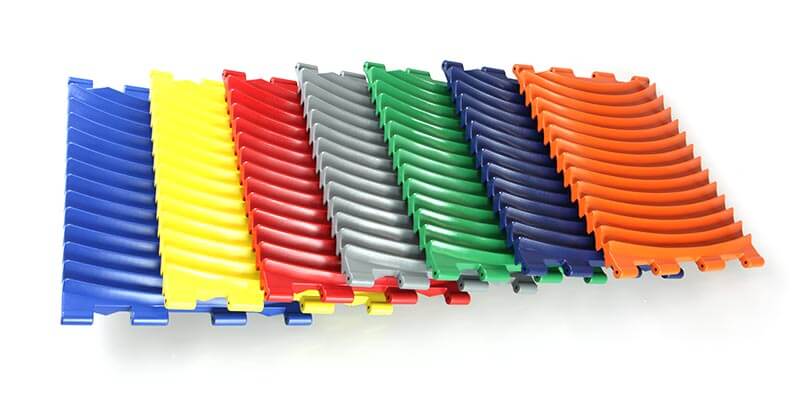 **Option: Logo
Your organization's logo, address, web site, etc. can be permanently molded in each Go Tread tool.   The placement of this information will be in the four inch wide by one and one half inch high area located on the smooth side of the first short section as seen below, replacing our company name (Pinto, Inc.).