30th Anniversary Giveaway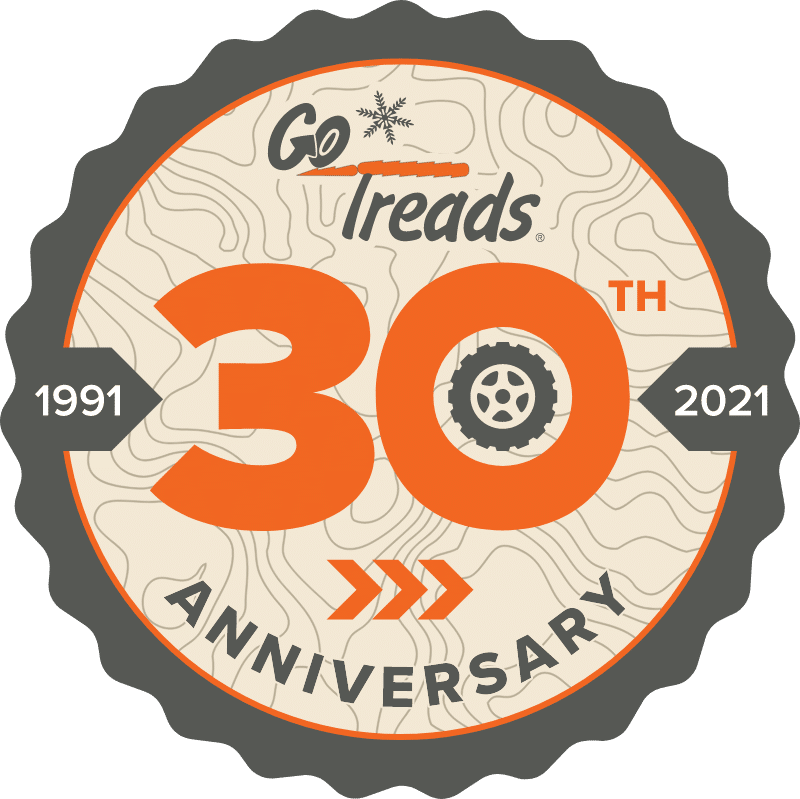 Do I have to enter every day?
No. Entering once qualifies you for the entire length of the contest We will draw daily winners from the entire pool of entries.
What happens if I win?
We will contact daily winners via email. We will send you a one-time use code to claim your free pair of GoTreads through our site. Be sure to add [email protected] to your safe sender list! That's the address we will contact you through.
What if I live in Canada, Hawaii, or Alaska?
If you live in one of the above locations, you'll just need to cover shipping. You can check shipping costs once you have your code.
I already have GoTreads. What if I don't need another set?
First of all, thank you! We wouldn't be celebrating 30 years without people like you and we appreciate it! If you win and don't need another set, you can share your winner code with someone else and they can benefit from your generosity 🙂
What if I really need GoTreads NOW and can't wait to see if I win or not?
If you buy GoTreads during the contest window AND end up winning a daily giveaway, we can refund $129 of your order. It will be like pre-winning! Or you can just get another set. Or sell your winner code to a friend for $229 for a hefty profit of $100.